icm

Inspector
A comprehensive modular system for digitizing and automating the processes of quality control, infrastructure maintenance, service and audits
Benefits
MEASURABLE EFFECTS OF THE SYSTEM
Improvment of quality in the organization
Minimalization of operating costs
Increase the efficiency of employees
Eliminate errors, abuses and fraud
Reduction of data analysis time
Automatic work scheduling
Online access to all data
Functionality
Why our system?
Scenarios building
19 step types including: List Select, List Multiple, Text and Number Input, Photo and Video, Screen Caption, Date, Email, GPS, QR Code Scan and NFC Scan
validation of the answer
dependent questions
repetitive groups
scores
speech recognition
copying and versioning scenarios
no quantitative restrictions
Scheduling
scheduling scenarios for persons and objects
automatic planning of future events
recurring events
drawing work plans
monitoring the implementation of the work plan
Mobile application for Android devices
work on-line and off-line
employee task calendar
access to all assigned scenarios
stopping work
work history
the ability to work in many virtual organizations
cooperation with Bluetooth measuring devices (e.g. SYLVAC calipers)
taking pictures and recording video
speech recognition
NFC codes and GPS location for confirming the workplace
Web surveys
the ability to complete surveys via a web browser from desktop computers or mobile devices
camera support
filling in questionnaires without logging into the system
no quantitative restrictions
Agumented Reality devices
support for Augumented Reality devices
application for Google Glass EE2
app for RealWear HMT-1
Internet of Things module
support for IoT (internet of things) controllers. automatic collection of data from production devices in terms of stocks (0/1), values ​​(any numbers)
automatic data analysis and notifications about irregularities
automatic report wizard with the possibility of sending e-mails
BacNET communication
large pool of sensors and measuring devices
Reporting
automatic creation of reports (HTML, PDF) with GPS maps, photos and recordings. summary reports (HTML, PDF). analytical reports with charts (HTML, PDF)
data tables (CSV)
notifications about data collection (e-mail, SMS)
notifications about the failure to implement an action (e-mail, SMS)
automatic distribution of reports by own schedules
own reports (wizard)
work reports (subject, places and working time)
Analytics
built-in analytical and tabular reports
managerial dashboard
bar, pie and line charts
summary reports with the auto dispatch wizard
alarm module with e-mail and SMS notifications
Alerts
wizard of any alarms and notification scenarios of irregularities
automatic email and SMS notifications without having to view all reports
setting up and commenting on events and detected alarms
history of corrective and corrective actions
configurable no-action reminders for detected irregularities
Simple price list, no hidden fees
Do you need more information? Write to our consultants via chat.
Cloud
1 GB data per user (2)
no installation costs
no upgrade costs
help-desk on-line
FROM

33

EUR
for one user per month (1)
Choose
On-premise
no data limit
installation fee (3)
upgrade fee (4)
help-desk on-line
from

26

eur
for one user per month (1)
choose
---
(1) The prices quoted are net prices. the prices quoted refer to a subscription for 3 months payable in advance.
(2) Each additional 1GB of data costs 1.50 EUR net per month.
(3) The cost of remote installation and configuration of the system in the Client's resources is 750,00 EUR net.
(4) The cost of remote installation of system updates in the Client's resources is 125.00 EUR net.
Inquiry
Provide us with your details and any comments. We will contact you regarding the details of the order.
Customers
They trusted us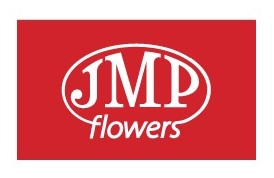 JMP Flowers
JMP Flowers grows over 70 varieties of roses on an area of ​​5.65 ha and 70 varieties of anthuriums on an area of ​​2.7 ha, and above all as many as 200 varieties of orchids on an area of ​​10 ha.
ELIS
Thanks to over a hundred years of experience, Elis is an international supplier of many services, offering textile, hygiene and service solutions.
FAKRO
Fakro - a Polish company operating in the construction industry, producing roof windows, vertical windows, skylights, attic stairs and other products for attic buildings.
Primavega
The Primavega Vegetable Producers Group was established in 2012 as a result of the integration of several significant vegetable producers from central Poland. The Group includes precursors, among others, the largest producers of crispy (iceberg) lettuce, radicchio chicory, endive and romaine lettuce in Poland.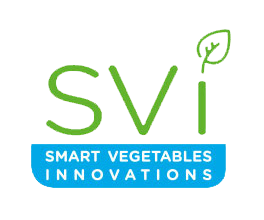 Smart Vegetables
Smart Vegetables Innovations Sp. z o.o. - is one of the companies of the Green Holding Group, whose task is to start an innovative production of lettuces in the hydroponic system. The main goal of the project was to create a modern greenhouse facility, intended for innovative cultivation of leaf vegetables, with a suitably developed and equipped research and development facilities.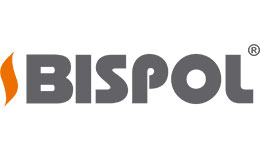 Bispol
Bispol is a leading producer of candles, tealights, gravelights and refills in Europe. This family company was established in 1993. Its production facilities are situated in Subcarpathia in Poland. Having more than 25 years of experience, the company is constantly developing and improving in every area of its activity. The quality of our products is guaranteed by highly educated employees and modern production lines. We focus on expanding and updating our offer, as a result of which our products can be found in more than 40 countries around the world. Reliability and innovation make us strong and reliable business partner.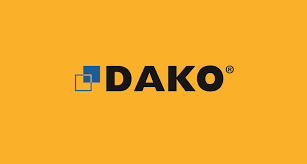 DAKO
Since 1994, DAKO products have been delivered to homes all over the world! Commitment, passion and hard work are the features thanks to which the family company DAKO, founded by the Studziński brothers in Nowy Sącz, is today a thriving brand with an established position on the market of manufacturers and suppliers of joinery.
DOBROPLAST
Dobroplast is a leading Polish producer of windows and doors.
Their domain is PVC plastic windows, roof windows and balcony doors.